Concrete & Aggregate Training
TECHTRAINING llc is recognized by the International Accreditors for Continuing Education and
Training (IACET). Our Concrete and Aggregate Training programs are developed in accordance
with ANSI standards and prepare individuals for Certification Exams such such as ACI and DOT's, while earning Continuing Education Units (CEU's).
Our fully narrated video presentations cover the written exam and performance reviews of
these highly sought-after certifications. Quizzes and exams provide immediate feedback,
while our interactive bulletin board allows learners to send more detailed questions directly
to the instructor.
Pass your Certification Exam, the 1st time, with TECHTRAINING llc!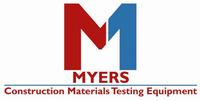 For your Construction Material Testing Equipment needs, visit
For your company's training needs, Partner with TECHTRAINING llc!
Give us a call at:
855-330-TECH (8324)!