Concrete & Aggregate Training
TECHTRAINING llc's online Concrete & Aggregate Training Programs prepare technicians for ACI, DOT, and NICET certification exams. Our "Field Testing Technician", "Strength Testing Technician", and "Aggregate Testing Technician" Programs are up-to-date, online, and easy-to-use.
Our fully narrated video presentations cover both written and performance portions of the exams and immediate feedback quizzes determine a user's level of preparedness.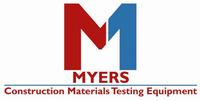 For your Construction Material Testing Equipment needs, visit
For your company's training needs, Partner with TECHTRAINING llc!
Give us a call at:
855-330-TECH (8324)!